Shopping Cart
Your Cart is Empty
There was an error with PayPal
Click here to try again
Thank you for your business!
You should be receiving an order confirmation from Paypal shortly.
Exit Shopping Cart
| | |
| --- | --- |
| Posted on September 7, 2011 at 5:15 AM | |
I Adopted " Dale " Bichon x cross Westie" from your rehoming kennels on 4th march 2011. He is an absolute little darling and very well behaved. He settled in straight away and loves to play with other dogs!
 Especially big dogs!!  He is the best friend i have ever had and i love him with all my heart  and could never imagine my life without him and i would like to thank you so much for helping me to find my new lil friend.
| | |
| --- | --- |
| Posted on January 11, 2011 at 12:04 PM | |
It seems we have reached that time of year again that puppies start arriving. Every year is exactly the same from the beginning of Jan through till the end of Feb. Most of the time it appears the owners have taken on too much responsibility and simply cannot cope physically or financialy and simply turn a blind eye and leave them out on the street for the dog wardens or caring members of the community to find. At least they are safe with us at Aspen Valley and assured of a happy and secu...
Read Full Post »
| | |
| --- | --- |
| Posted on January 6, 2011 at 9:11 AM | |
A huge pat on the back to everyone who has in whatever way been involved in the rehoming of all our stray dogs during 2010. We have, as a team,  successfully rehomed a staggering 554 stray dogs.
You can imagine how much time and work is involved just dealing with one straight forward dog but 554 of all shapes, sizes temperaments, states of health........very hard work in deed.
Thank you to each and every single one of you and I am sure if the dogs ...
Read Full Post »
| | |
| --- | --- |
| Posted on December 28, 2010 at 12:54 PM | |
Christmas Day has come and gone and has proved to be as busy and eventful as ever. Lots of emergencies and sorry sights to be seen but as always the team pulled together to see it through. Although Christmas is a tough time for everyone we have got through it all. I would like to say a special thank you to Mary, Andrea and the volunteers who have given their time so willingly over the festive season and continue to make plans for our special dogs for over the New Year . As you ...
Read Full Post »
| | |
| --- | --- |
| Posted on November 12, 2010 at 8:15 AM | |
Millie and her new Mum & Dad paid us a visit at the kennels this afternoon. She is doing fantastically well . She has had all her vaccinations, wormer and anti - flea control treatment.  We have given her owners a neutering voucher for the New Year.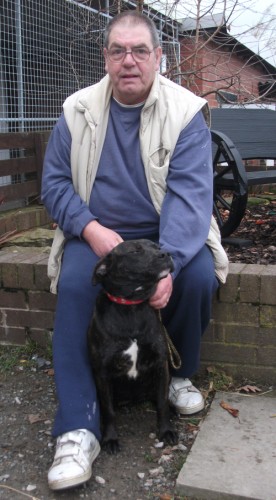 | | |
| --- | --- |
| Posted on November 6, 2010 at 6:41 AM | |
Hi just thought i would let you know how (Buster) is doing.He's a great dog really good temper fantastic with the kids although he loves to play A LOT
 especially with his rope pulling toy. My girls love him and have him doing little tricks like waiting for food until they say good boy and hiding food in their hands so he chooses the right one with his paw he's very intelligent and answers to his new name now (Levi) many thanks.
Shayne + Family 
Read Full Post »
| | |
| --- | --- |
| Posted on November 5, 2010 at 11:45 AM | |
Today was Dave East's retirement do at Stubbylee Hall, Rossendale. Dave has been a dedicated Dog Warden for many many years and passionate about animal welfare all of his life. He will be sadly missed by his colleagues at the Council Offices, Animal Wardens and here at the kennels. He will of course continue to be heavily involved with his dog training club in Bacup.www.rossendaledogtraining.co.uk.
We wish him all the very best for the future and hope he will pop in for a b...
Read Full Post »
| | |
| --- | --- |
| Posted on October 8, 2010 at 9:43 AM | |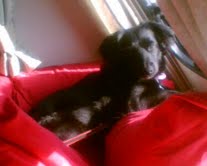 Do you remember Cordelia? That little monkey is impossible to keep in, she can even open the caravan windows which are now fastened down with chains. I have attached a photo of her taken in the caravan, not surprised she was kicked out, a lot of people wouldn't be able to cope with her, as to her destroying things when left which was the reason she was returned, th...
Read Full Post »
| | |
| --- | --- |
| Posted on September 20, 2010 at 11:33 AM | |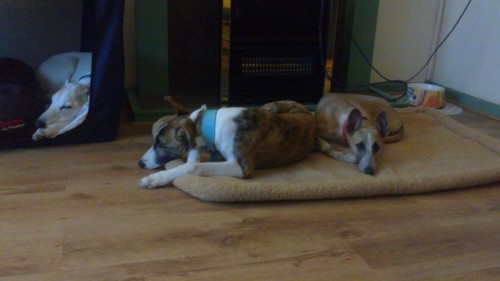 Hi i  know i only got caramel and harley yesterday but i just wanted to let you know they have made there selfs right at home, its like they have always lived here. They were both clean through the night and there hasnt been any accidents through the day. There like two completely different dogs, i've attached some pictures for you.
Thanks so much...
Read Full Post »
| | |
| --- | --- |
| Posted on September 17, 2010 at 4:09 AM | |
Thank you for Tess! She is an absolute angel!
She seems to have settled in quite well (already!) and is very generous with her kisses!
She ate all her dinner and enjoyed some treats before 'bed time'.
Here is a photo of her checking out one of our play areas.I can't wait to take her for a walk tomorrow.She met a few of the other dogs (through the kennel bars) and seemed fine, wagging her tail etc.
I don't think she will be with us for long, I'll keep you p...
Read Full Post »
/